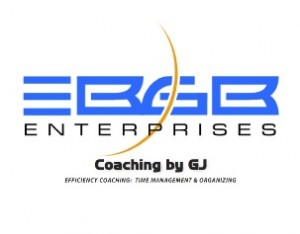 EB * GB Enterprises, LLC / Coaching by GJ
110 5th Street      Lothian, MD   20711
410.741.1111 or 866.437.2397
Capability Statement
About Coaching by GJ:
CoachingbyGJ.com is a part of our [Earlton and Gloria-Jean Brown] EB * GB Enterprises, LLC business. CoachingbyGJ is a Service-Disabled Veteran and Minority Woman-owned business consulting and coaching firm.
Since 1996, Gloria-Jean has been an independent Everything DiSC™ Authorized Partner. CoachingbyGJ.com provides top-notch behavioral assessments, along with Coaching, to assist you in living all facets of your life.  Gloria-Jean's core expertise includes business consulting, organizing and performance improving through DiSC™ Behavior  — Time Management — Team Building  —  Leadership assessments.  Excellent customer support, and prices that are affordable.  Through commitment, experience, and expertise CoachingbyGJ.com has established a business relationship with customers that will last a lifetime!
Why Are We Different:
Through the use of specific assessments targeted to the Client's needs, Gloria-Jean is able to provide individualized coaching by designing a successful outcome for each person.  On-going assistance and guidance are always available.  Individuals who want to reduce stress in their life and workplace; a business that is looking to maximize their best resources – people; an agency looking to improve their business environment into a team oriented, harmonious establishment; or, a manager who wants a better understanding of other people's behavior with whom you work – will find a successful transition.  You will find that working with Gloria-Jean, who is dependable, committed, methodical, organized, practical, and reasonable, is the correct partnership for you and your department.
NAICS Codes:
541611 – Administrative Mgt and Gen Mgt Consulting Services
541612 –  Human Resources and Executive Search Consulting Services
541618 – Other Management Consulting Services
611430 –  Professional and Management Development Training
DUNS Number: 136480030    CAGE Code: 3H8X9
Services:
Consulting Services
Coaching Services
Leading or facilitating group briefings and discussions
Defining, refining, and resolving disputes/disagreements through DiSC™, Time Mastery™, and Team Building  assessments
Training Services:
DiSC™ – Dimensions of Behavior
Time Management
Performance Improvement (DiSC™ and Time Mastery™)
Leadership Development (DiSC™, Team Dimensions™ and 363 For Leaders™)