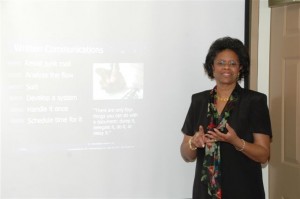 CoachingbyGJ.com is a part of our [Earlton and Gloria-Jean Brown] EB * GB Enterprises, LLC business.  Author – Live A Joy-Filled Life DAILY – GJ's Simple Guide On How To Be Efficient (2013).  Co-Author in the WETATi Empowerment Collection of Short Stories (2013)
Since 1996, Gloria-Jean has been an independent Everything DiSC™ Authorized Partner. In 2014, she became a The Five Behaviors of a Cohesive Team™ Authorized Partner. Available assessment systems may be viewed at the Everything DiSC Products and/or DiSC™ Classic and Beyond tabs.
CoachingbyGJ.com provides top-notch behavioral assessments, along with Coaching, to assist you in living all facets of your life joyfully.  Excellent customer support, and prices that are affordable.  Through commitment, experience, and expertise CoachingbyGJ.com has established a business relationship with customers that will last a lifetime!
Call CoachingbyGJ.com at (866) 437-2397 today!  Email contact through:  gloriajean@CoachingbyGJ.com
Gloria-Jean is an Everything DiSC™ Authorized Partner; The Five Behaviors of a Cohesive Team™ Authorized Partner; Founding Member of We're Empowered To Achieve The impossible (WETATi); Member of BizWomenOnline.com; Member of dc Coaching Consultants, LLC;  Member of NAPW; Member of NAFE; Member of Association of Black Entrepreneurs.  Member of CoachVille and  Member of International Association of Coaches [IAC]. Time Management Expert for the SBCI – Smart Business Contracting Institute.  Programs Director for Global Institute for Empowered Women Entrepreneurs (GIEWE). Lifetime Member of Sisters4Sisters Network, Inc.  VOB/SDVOB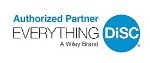 "Everything DiSC"  and "The Five Behaviors of a Cohesive Team" are registered trademarks of John Wiley & Sons, Inc. or its affiliated companies".